Book with best price guarantee!
Hotel Buren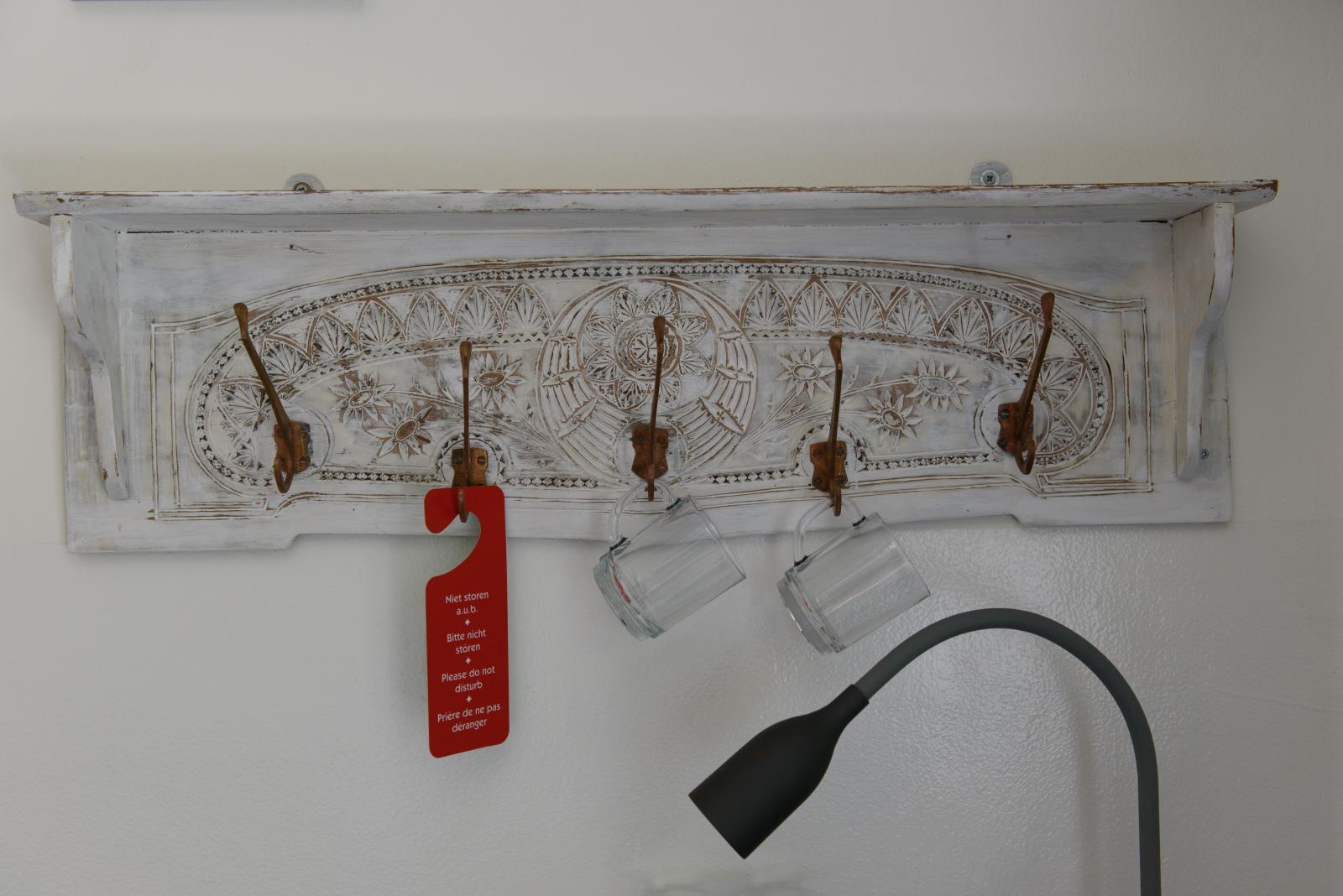 Book with best price guarantee!
When you book directly with Hotel Buren you benefit from a best price guarantee and no reservation fees.
Onze
website
Andere
boekingssites
Free WiFi
Best price guaranteed
Discount on excursions
Quadruple Room - Ground Floor
This room is located on the ground floor. The high ceilings and windows with stained glass date from two centuries ago, when this space was used as a classroom.
The décor exudes tranquillity, with moss-green bed upholstery, sofa and cushions, and Oriental influences through the woodcarvings and the Buddha on the wall, while the copper chandelier offers atmospheric lighting.
The two single, coupled, box spring beds and the double (140 x 200 cm) sofa bed make this family room suitable for up to four people.
The beautiful, solidly-built bathroom is equipped with a walk-in shower, toilet, a washbasin cabinet with a large mirror and enough space for your beauty case and toiletry bag, and it has a window and good lighting. You will find wonderfully thick shower towels, soft hand towels, shampoo and soap and a hair dryer ready for you.
Room facilities:
The room has a ship's-deck PVC floor, a flat screen TV, a sofa, side tables, a radio alarm clock, floor lamps, a wardrobe, a fridge, a kettle and a coffee maker. And we provide coffee and tea facilities and glasses.
Room size: about 20 square metres.
Facilities Family Room Ground Floor

Flatscreen Television
Clock radio
Tea and coffee making facilities
Refrigerator
Free Wi-Fi
Coffee machine
Kettle
Wardrobe
Room size: 20m²
Ship deck / PVC floor
Sofa
Side tables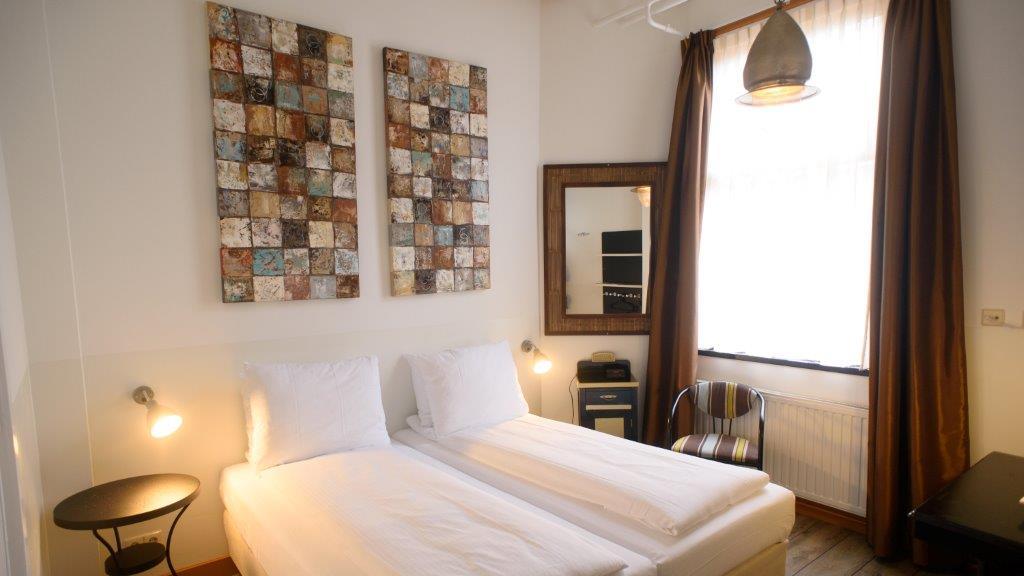 Double Room - Ground Floor
Our two double rooms are located on the ground floor, on the North side. Luxurious box spring beds with 21 cm thick mattresses and similar height box spring bases. This comfortable height makes getting in and out of bed a breeze for our older guests. To complete the luxurious feeling of the room, each bed has two anti-allergenic duvets and pillows, made with snow-white 100% cotton linen.

One of our rooms offers accommodation for a third person by converting the chair into a single bed.
Consideration has been given to the furnishing and layout, to ensure that this room also has all the amenities you would expect.

The bathroom has clean lines, and the walk-in shower and spacious storage cabinet with washbasin make it very comfortable. Bath and hand towels, soft toilet paper, shower gel, shampoo, soap and a hair dryer are all provided.

A coffee maker, kettle, refrigerator, tray with cups, glasses and facilities for coffee and tea are all provided in your room. We provide a flat screen TV and free Wi-Fi to make your stay easy and comfortable.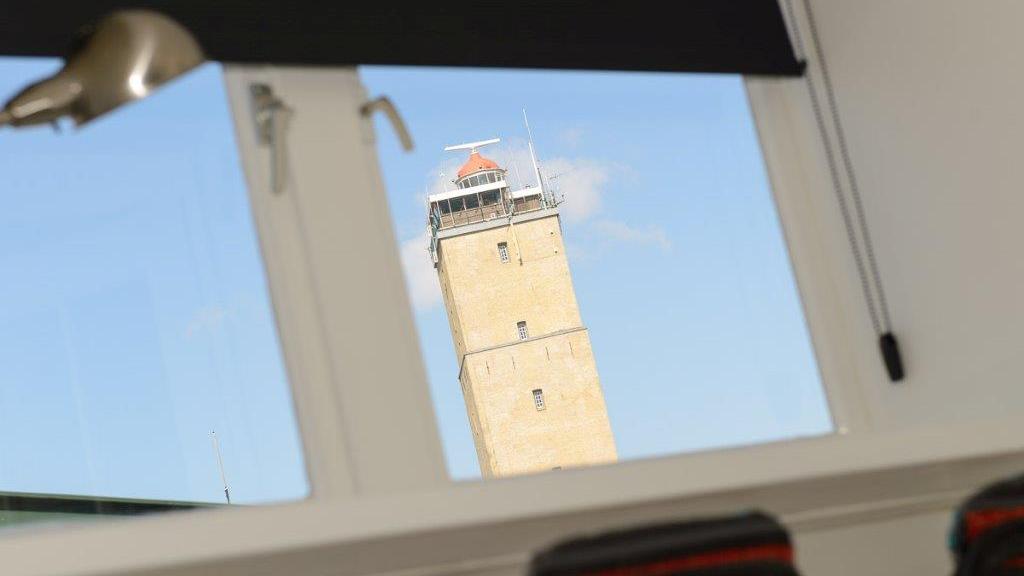 Double Room - Tower Room
On Terschelling, the Brandaris lighthouse is known as 'de Toren' (the Tower). This gave us the inspiration for our name for this room.

Sitting on the barstool in front of the window, you can enjoy the view of the Tower on the right, the historic bunker on the dunes on the left and a part of "our" peaceful Burgemeester Mentzstraat right in front of you.

The well insulated, sloping roof keeps out the heat in summer and the cold in winter. The wide-opening windows are located on the North side of your room.

The bathroom has fantastic natural light through double Velux windows. The tile work is beautiful. There is a walk-in shower. The washbasin, incorporated in a solid piece of furniture, offers plenty of space for storing the provided shower towels, bath towels, toiletries and hair dryer. And there is still enough space for your beauty case and toiletry bag.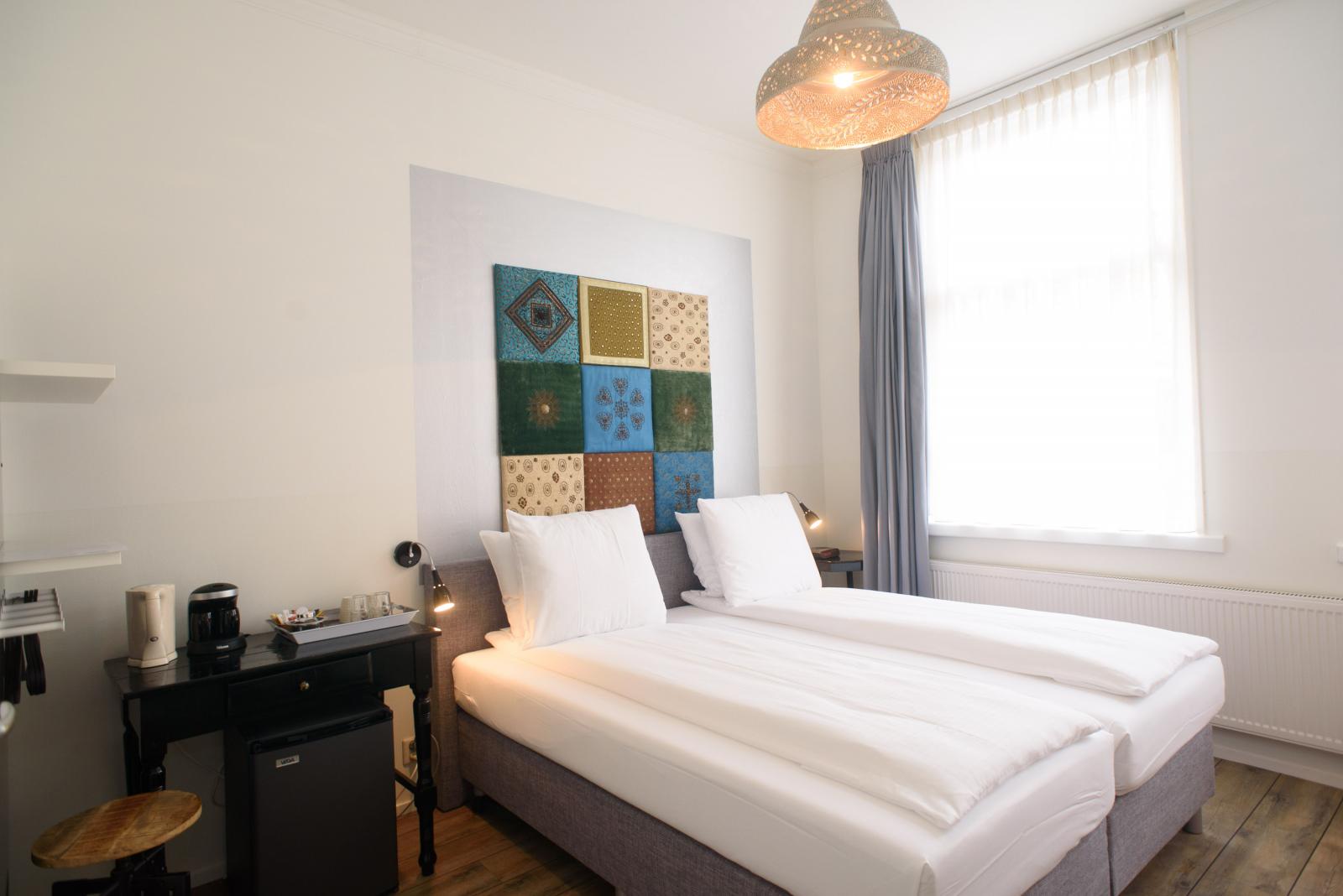 Triple Room - Ground Floor
This room is on the ground floor, located on the North side and is adjacent to the bicycle parking area. The large windows with stained glass and the high ceilings date from the beginning of the last century, when the building was still in use as a school.
Its north-facing location keeps the room cool, even on hot summer days. We can set this room up for three guests. The spacious chair can be transformed into a bed with the same type of mattress as the box spring beds.
When using the third bed, the room no longer offers a separate seating area. Your bed is your chair too! Coffee and tea facilities in your room.
To maximize use of space, we have given careful thought to use of storage spaces and the use of a table or folding table.
The bathroom is a point of pride. It has a large mirror, plenty of space for your beauty case or toiletry bag, thick bath towels and soft hand towels, a hair dryer, toiletries, a delicious shower, and a toilet with soft toilet paper.