Book with best price guarantee!
Hotel Buren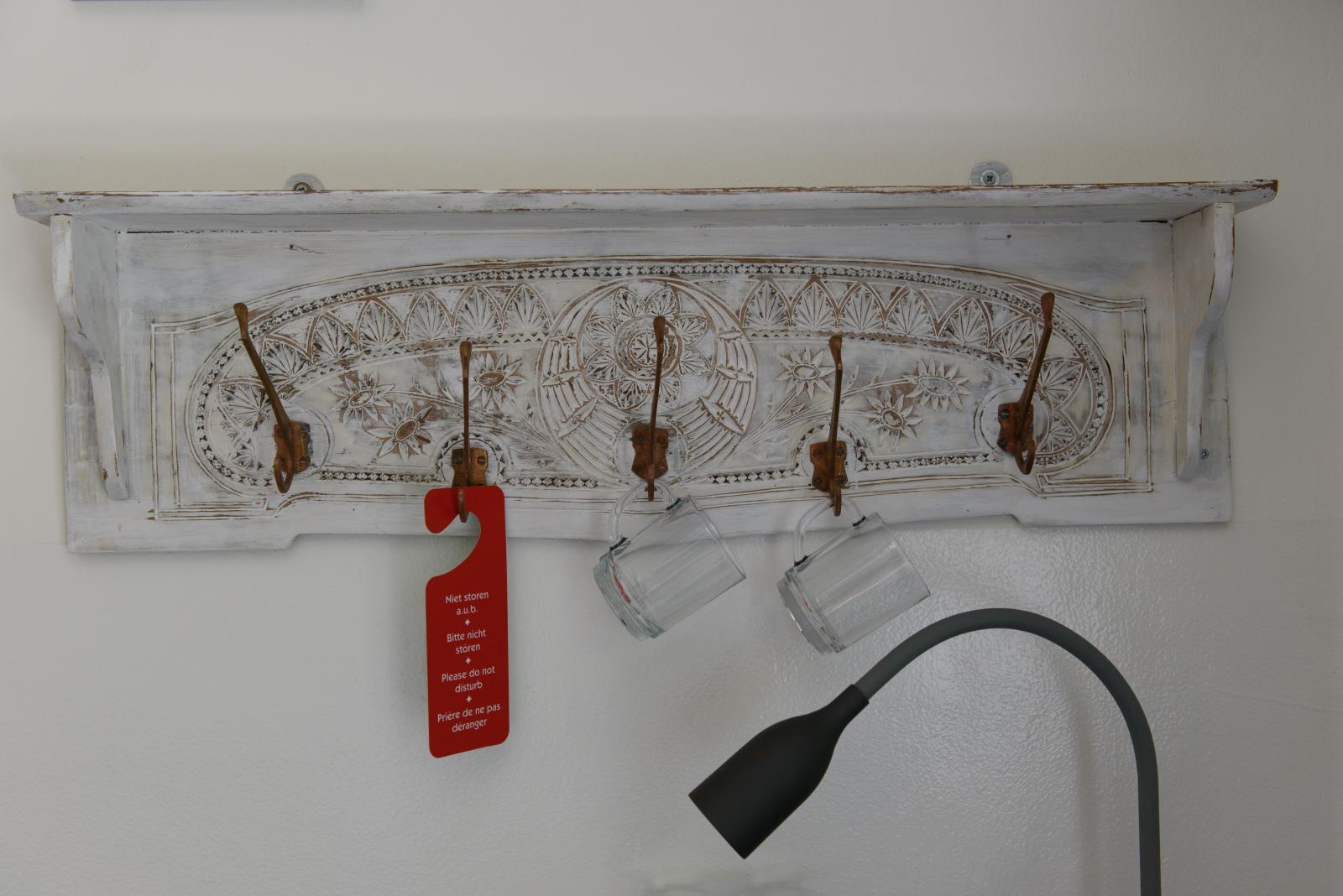 Book with best price guarantee!
When you book directly with Hotel Buren you benefit from a best price guarantee and no reservation fees.
Onze
website
Andere
boekingssites
Free WiFi
Best price guaranteed
Discount on excursions
Small Double Room - First Floor
This room is facing east. The location offers a hint: you will have sunshine in your room all morning, until early in the afternoon. The windowsill seat invites you to bask in the morning sun. A cup of coffee in hand, the windows wide open: a wonderful way to wake up. You have a view over our neighbours' back gardens and sheds in the "Oud West" area (the old heart of the village). So, as we say in the Netherlands, "Gluren bij de Buren" (peaking at the neighbours).
This room is nested under the sloping roof. It's not exactly a ballroom-sized accommodation, but it is fully equipped. The seating area offers you a choice between having a lie-down among the soft pillows on the luxurious box spring or relaxing on the cushions in the window seat. A coffee maker, kettle, fridge and the associated facilities are all within reach, and every nook and cranny is used optimally to offer storage for your belongings, in addition to a hanger/shelf system with clothes hangers.
The bathroom is a point of pride for us. An old-fashioned closet has been converted into a comfortable bathroom. It has a walk-in shower, a toilet, and a beautifully finished corner washbasin cabinet with storage space. The Velux window allows abundant natural light to reach the mirror.
Facilities Small Double Room

Luxury Boxspring beds 90x200 cm
Mirror
Flatscreen Television
Clock radio
Tea and coffee making facilities
Refrigerator
Free Wi-Fi
Room size: 12m²
Other rooms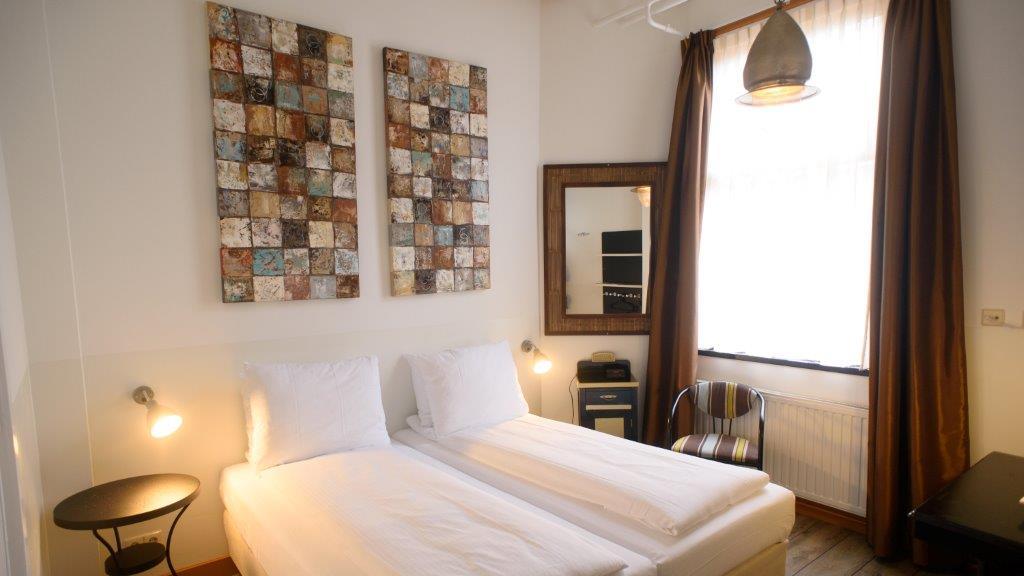 Double Room - Ground Floor
Our two double rooms are located on the ground floor, on the North side. Luxurious box spring beds with 21 cm thick mattresses and similar height box...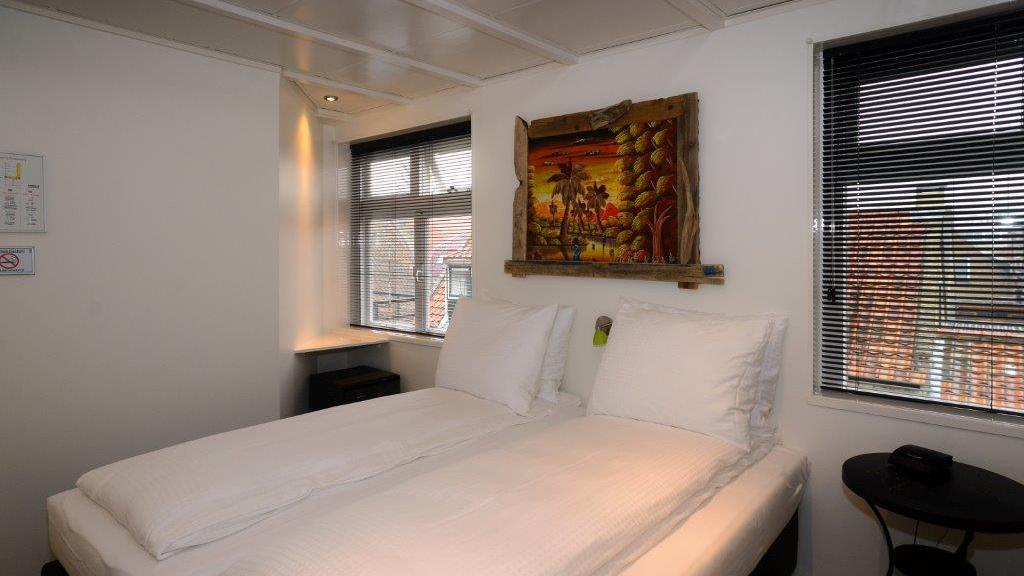 Double Room - First Floor
We have five double rooms on the first floor, facing south. One room is located on the north side. This room has a view of the Brandaris lighthouse...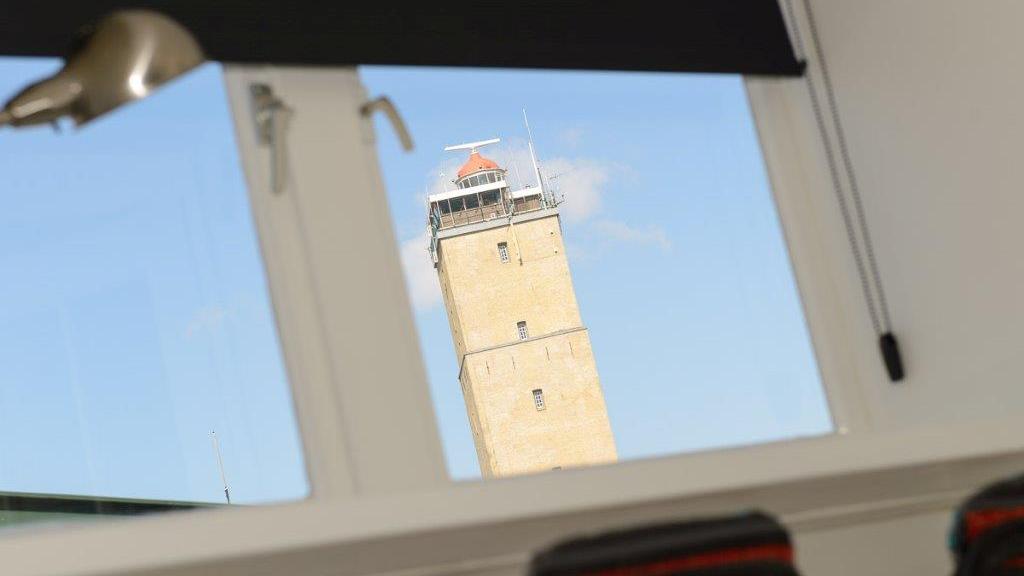 Double Room - Tower Room
On Terschelling, the Brandaris lighthouse is known as 'de Toren' (the Tower). This gave us the inspiration for our name for this room.

Sitting on the...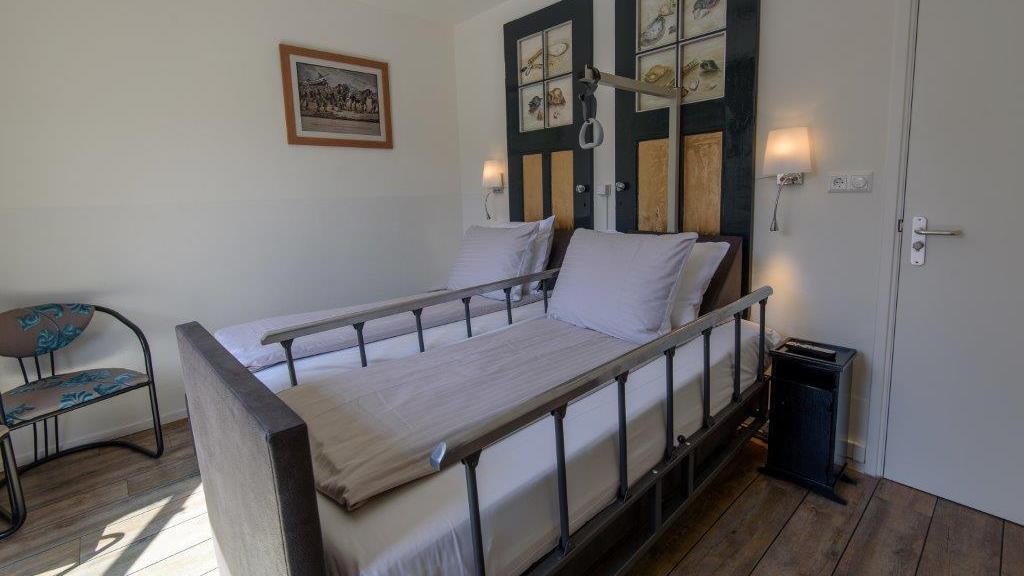 Double Room with terrace / Care Room
We have two beautiful rooms with private terraces, which can be equipped as care rooms in an instant. These rooms were converted into comfortable care...