Book with best price guarantee!
Hotel Buren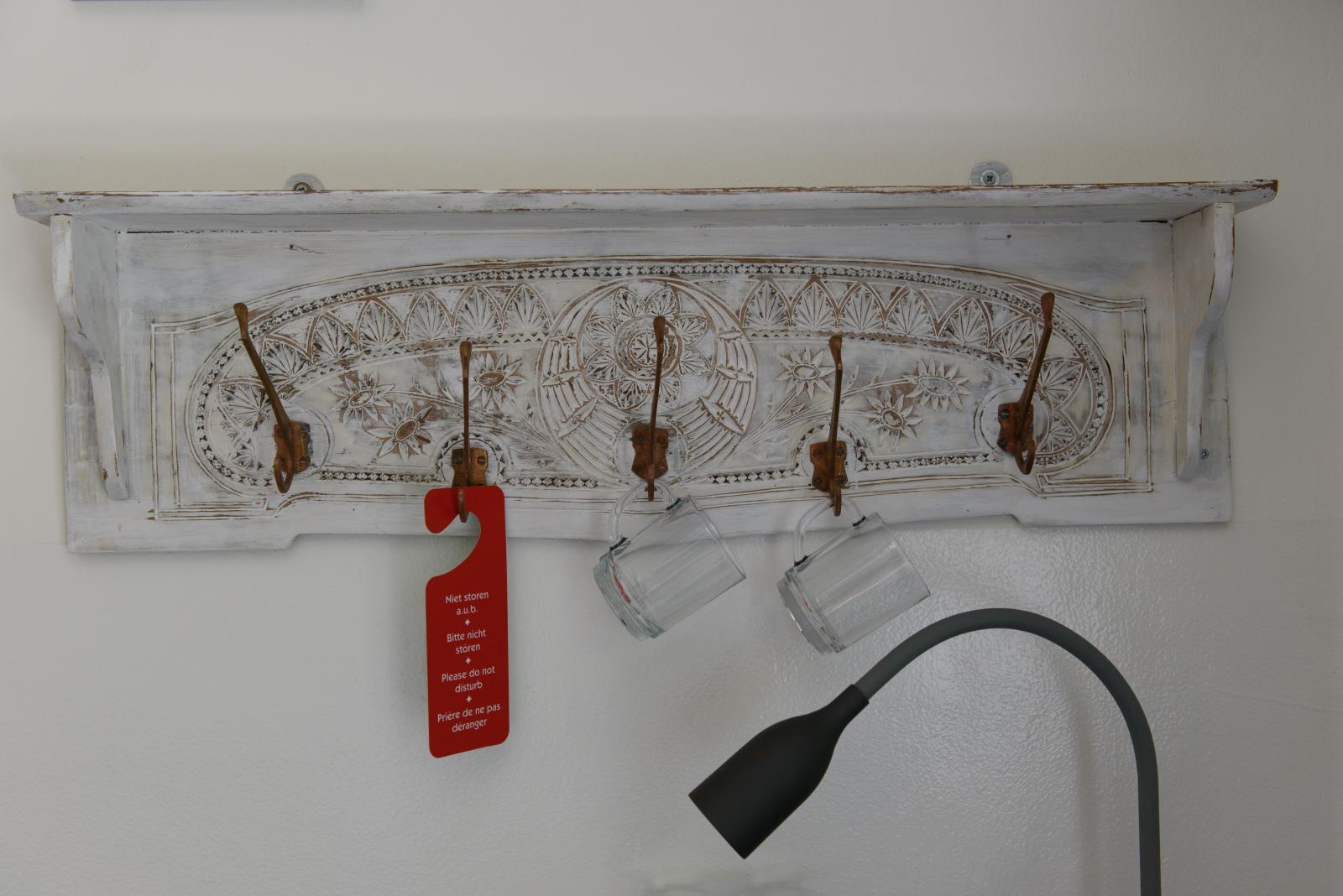 Book with best price guarantee!
When you book directly with Hotel Buren you benefit from a best price guarantee and no reservation fees.
Onze
website
Andere
boekingssites
Free WiFi
Best price guaranteed
Discount on excursions
Studio / Family Apartment
Behind Hotel Buren in the adjacent building is our modern family apartment / studio with separate double bedroom.
The bedroom, separated from the living room / kitchen by a sliding door, has 2 luxury linked box spring beds (90x200) with electrically adjustable controls, flat screen television and storage space.
The living room is spacious and comfortably furnished. The wall furniture from the 70s holds all the necessary crockery and glassware. Also in this room is a flat screen television. Free wifi.
The 2-seater sofa is also the 140x200 double bed with slatted base and memory foam mattress.
The open kitchen with multifunctional kitchen block offers possibilities for cooking on the 4-burner electric hob. Extractor hood, fridge and dishwasher also belong to the kitchen inventory.
The bathroom has a walk-in shower, sink and toilet. Shower sheets, bath towels as well as shampoo / shower gel, soap and a hair dryer are ready for you.
The courtyard with seats, flowers and plants is a wonderfully sunny and sheltered outdoor area.
This studio is also suitable for our guests who are wheelchair-bound and need care with care.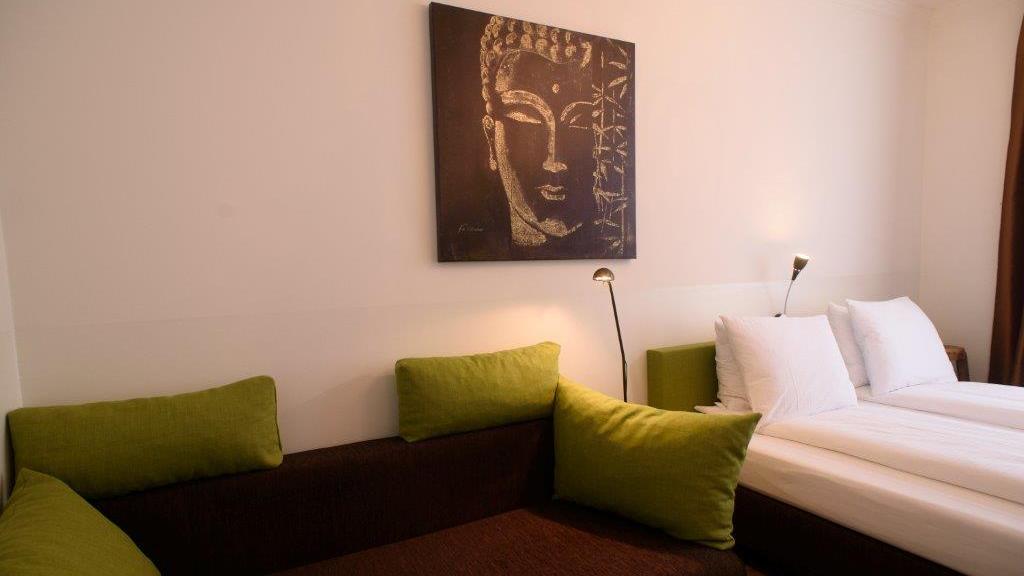 Quadruple Room - Ground Floor
This room is located on the ground floor. The high ceilings and windows with stained glass date from two centuries ago, when this space was used as a classroom.
The décor exudes tranquillity, with moss-green bed upholstery, sofa and cushions, and Oriental influences through the woodcarvings and the Buddha on the wall, while the copper chandelier offers atmospheric lighting.
The two single, coupled, box spring beds and the double (140 x 200 cm) sofa bed make this family room suitable for up to four people.
The beautiful, solidly-built bathroom is equipped with a walk-in shower, toilet, a washbasin cabinet with a large mirror and enough space for your beauty case and toiletry bag, and it has a window and good lighting. You will find wonderfully thick shower towels, soft hand towels, shampoo and soap and a hair dryer ready for you.
Room facilities:
The room has a ship's-deck PVC floor, a flat screen TV, a sofa, side tables, a radio alarm clock, floor lamps, a wardrobe, a fridge, a kettle and a coffee maker. And we provide coffee and tea facilities and glasses.
Room size: about 20 square metres.